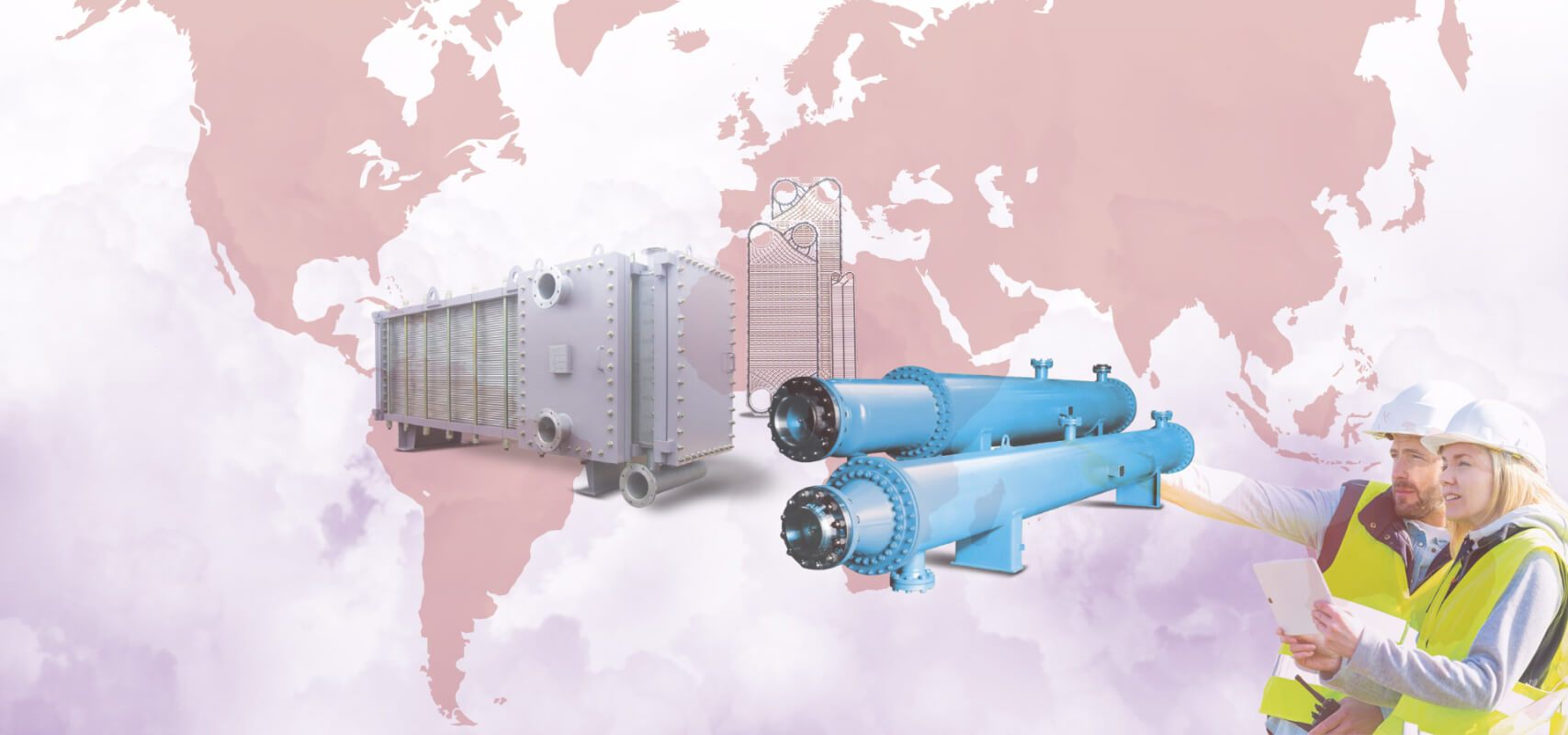 THE HEAT EXCHANGER SPECIALIST
Created in 1936 by André and Johanès Barriquand, The BARRIQUAND Group is specialized in the design, manufacture and supply of thermal solutions adapted to industrial and climatic engineering applications all over the world.
EUROPEAN KNOW-HOW FOR HEAT EXCHANGE
Thanks to our organization into three distinct companies (structured by product lines), we control the entire production process: thermal advice and choice of technology, design, custom manufacturing, logistics, after-sales services…
Our companies have independent structures and complementary products that allow them to develop a strong synergy for our client's benefit. In 1992, we joined SFPI group that now has a turnover of €550 million and employs 3800 people worldwide.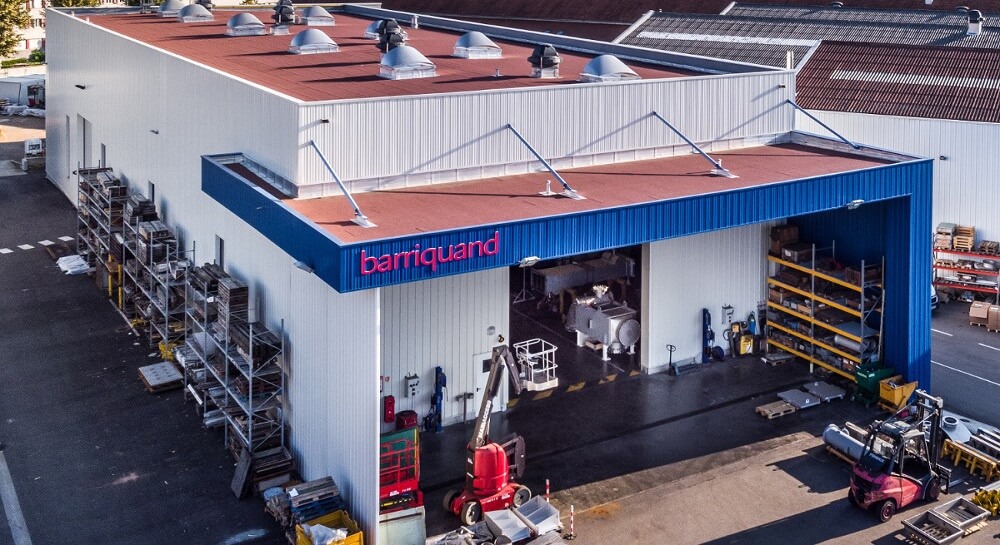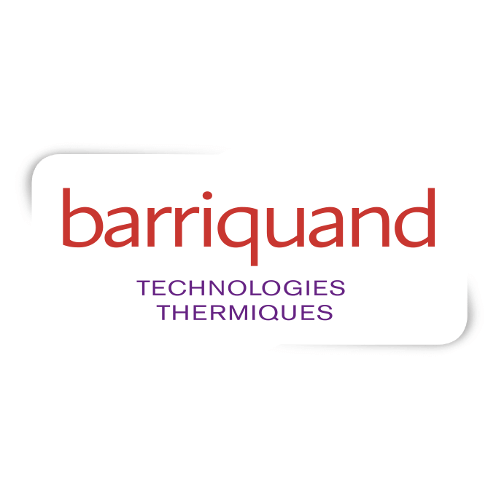 BARRIQUAND TECHNOLOGIES THERMIQUES
Our Thermal engineering, heat exchanger design and marketing company.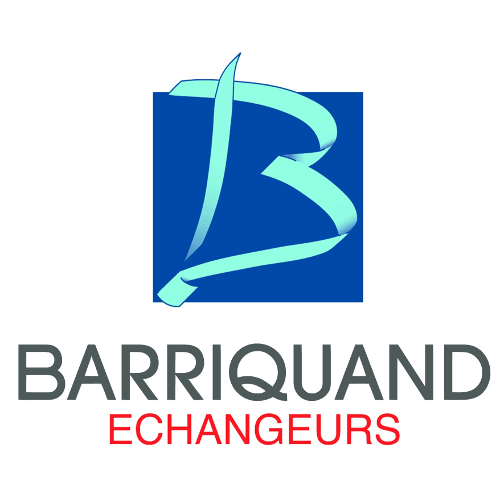 BARRIQUAND ECHANGEURS
Our Plate heat exchanger factory in Roanne.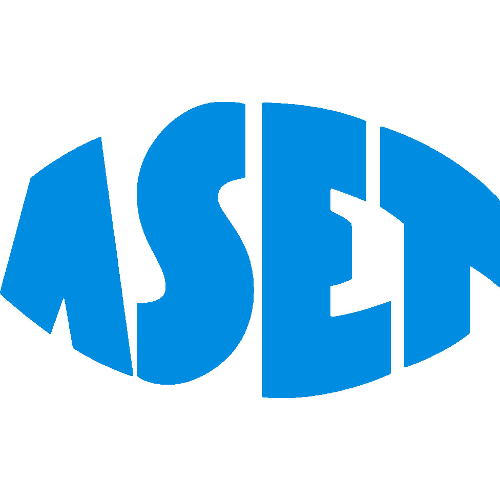 ASET
Our shell and tubes heat exchanger factory in Lyon.
VISION AND VALUES
To be a world reference in heat exchangers: this is BARRIQUAND TECHNOLOGIES THERMIQUE's objective; we're constantly searching for excellence.
Our goal? To best meet our client's expectations by offering consulting advice, quality and advanced expertise.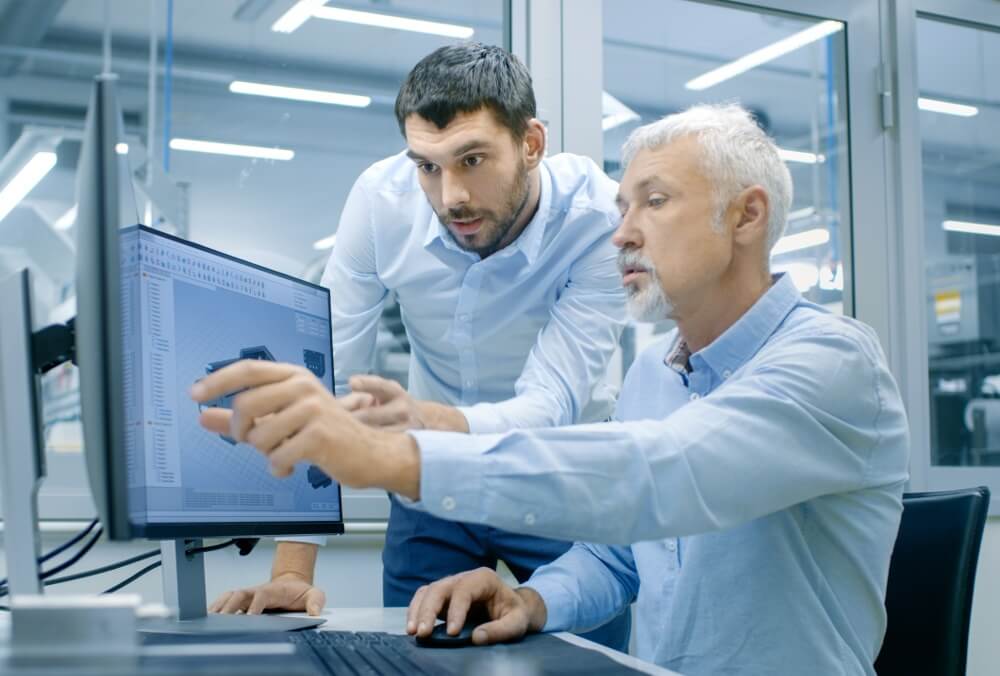 EXPERTISE
Given the range of available technologies mastered throughout the group, we advise and help customers to select the most appropriate solutions to suit their technical and budgetary requirements.
Our thermal engineers are specialized in specific fields of activity, so they fully understand each market's needs and guarantee the effectiveness of the heat exchange solutions they propose.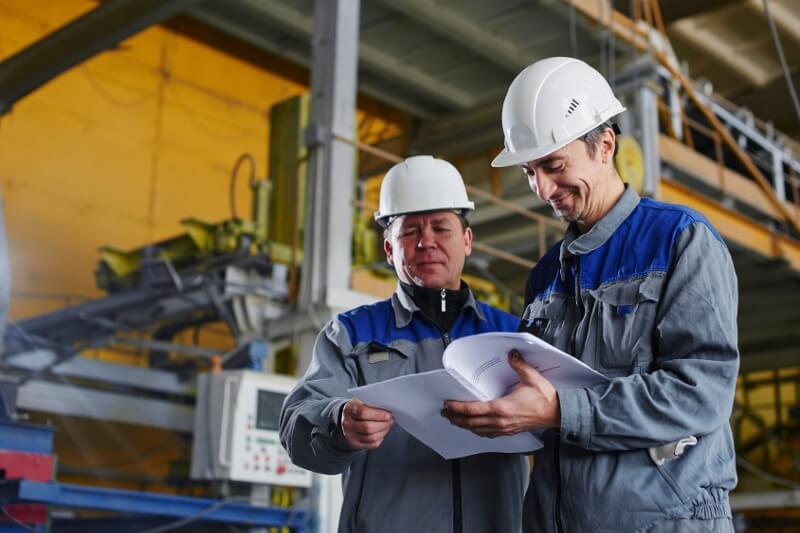 QUALITY
We are convinced that the key to success lies in developing all the skills and resources needed to design, study, manufacture and test our heat exchangers within the group.
This means relying on trained and experienced people as well as significant investments in research, development and production. By controlling every stage of the process, we can constantly improve our products, ensuring both reliability and quality.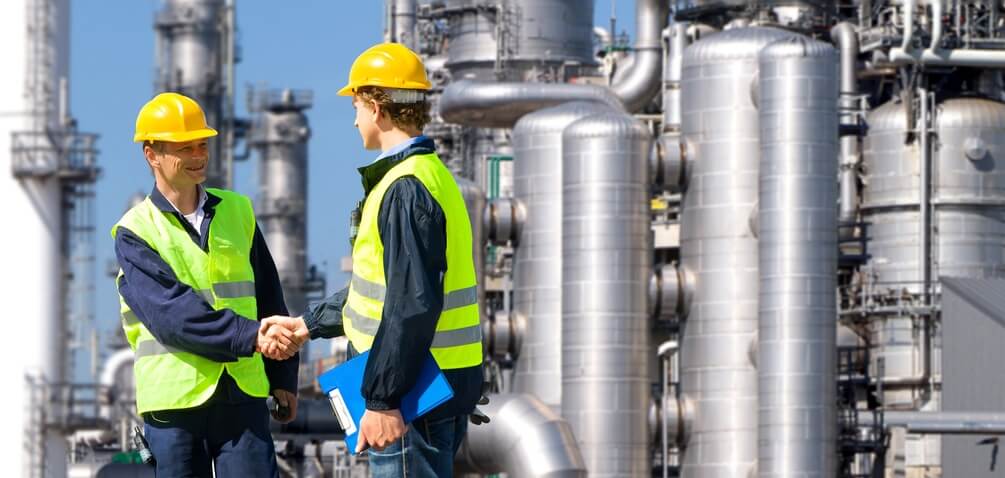 COMPETENT & ATTENTIVE STAFF
Our dense sales network of heat engineers means we are always close to customers, available to listen to their requirements.
Because we want to build expertise-based relationships between our employees and our clients, we are very committed to the accompaniment of our teams.
COMPANY LOCATION
Barriquand Technologies Thermiques offers an industry at the forefront of technology in the heart of the Rhone-Alpes region. Our company owns two large industrial sites and its head office is located in Roanne, 100 km west of Lyon.
Our industrial sites
The Roanne site includes BARRIQUAND ECHANGEURS, it covers about 25,000 m² and is shared with Stériflow Thermal Processing.
The Saint Priest site (near Lyon) is occupied by ASET, specialized in shell and tubes heat exchangers, and covers about 20,000 m².
BARRIQUAND GROUP: 80 YEARS OF INDUSTRIAL EXPERIENCE
Created in 1936 by André and Johanes Barriquand the BARRIQUAND group specializes in heat exchangers.
In 1992 Barriquand joined SFPI Group.
1936
The company was founded in Roanne by boiler-makers André and Johanès Barriquand. It moved towards stainless steel tanks right from the start and then began its specialization in dyeing autoclaves.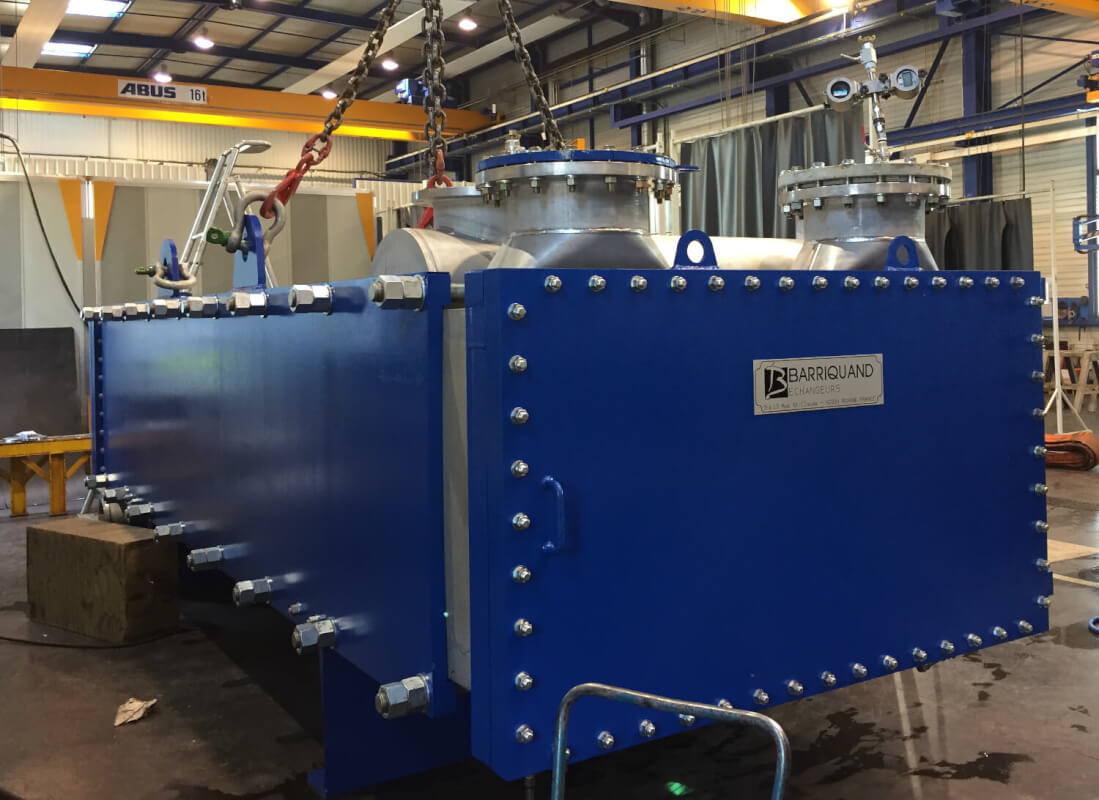 1950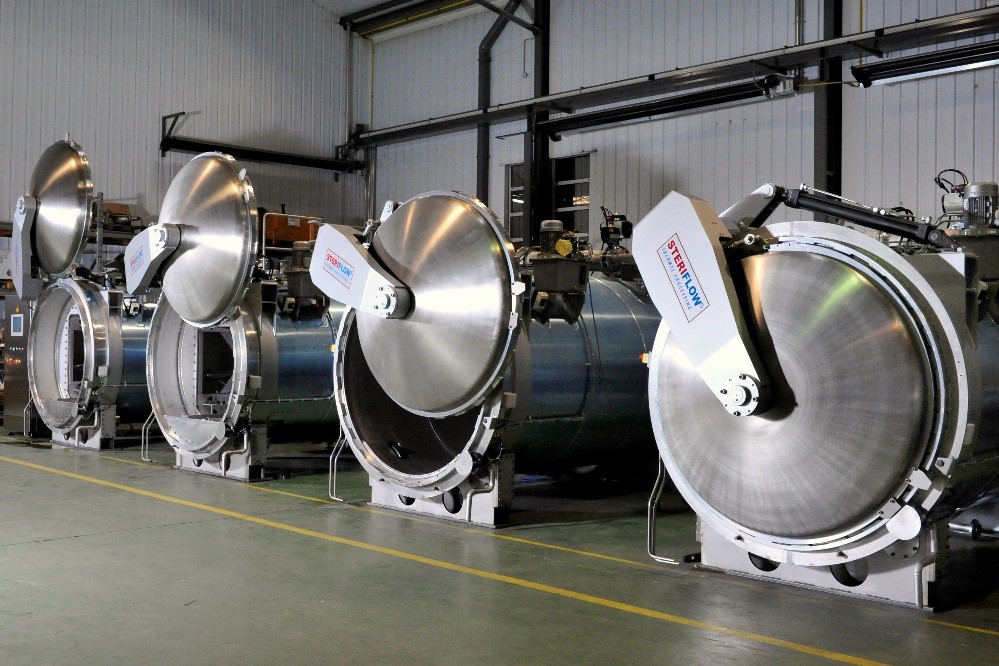 1975
First sterilisation autoclave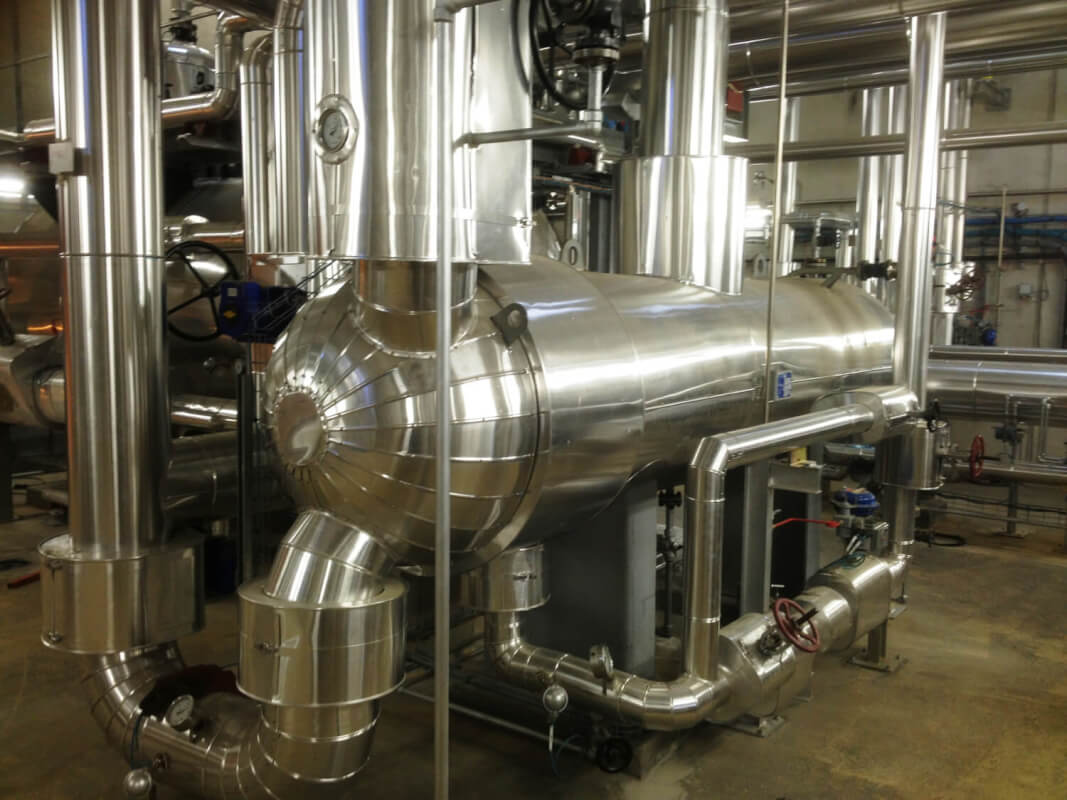 1984
Acquisition of ASET in Saint-Priest, specialized in shell and tube heat exchangers
Organisation into product lines.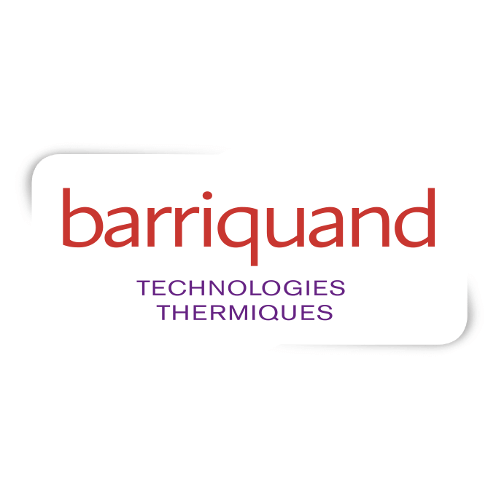 2004
Creation of BARRIQUAND TECHNOLOGIES THERMIQUES, including the thermal and commercial know-how of both BARRIQUAND ECHANGEURS and ASET
Creation of Barriquand do Brasil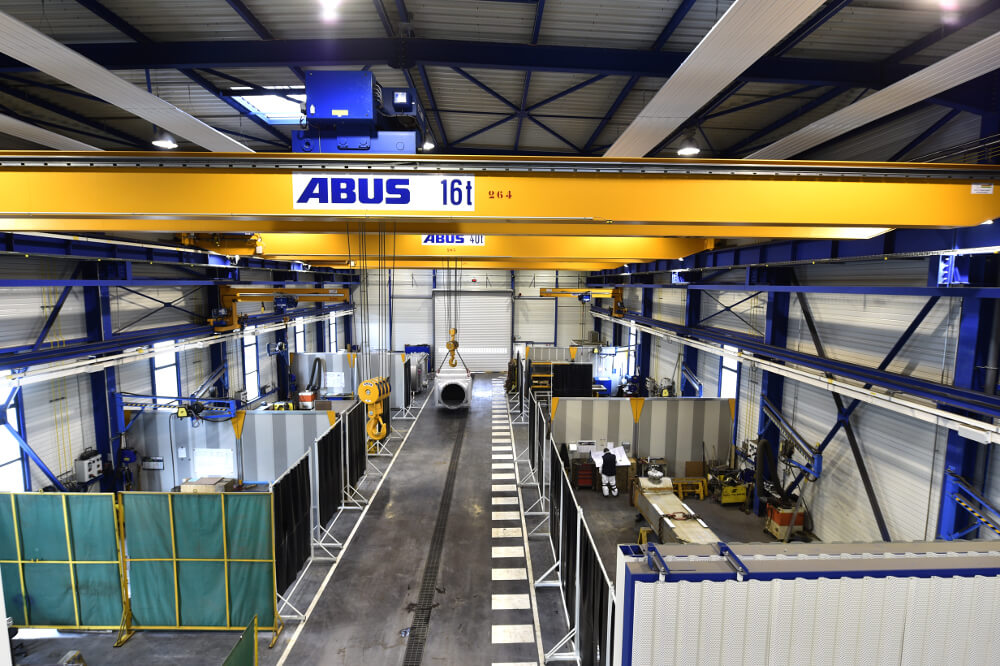 2016
Inauguration of a new 1000m2 workshop dedicated to the manufacturing of big Platular® exchangers at the Roanne site.
insertion d'un form sendinblue