ISSCT 2019
From the 2th to the 5th of September, the Barriquand teams invite you to the ISSCT in Tucuman in Argentina, come see them at stand B15-B17.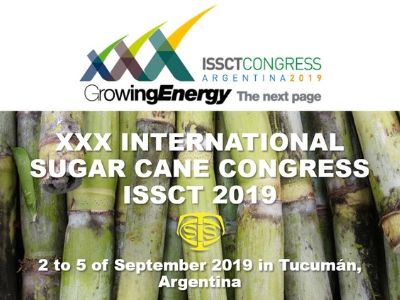 ISSCT 2019
The 30th International ISSCT Congress, dedicated to the Sugar Industry, will be held in Tucuman from the 2th to the 5th of September 2019.
Join Barriquand team on stands B15-B17 and discover our range of PLATULAR® heat exchangers widely installed in the world wide sugar industry.
XXX CONGRESO INTERNACIONAL
DE LA CAÑA DE AZÚCAR
ISSCT 2019
TUCUMAN
ARGENTINA
[-1]ISSCT 2019
The sugarcane world aims to show the transformation of the sugar energy sector into one of the main sources of renewable energy in the world. 2,000 specialists from around 80 countries are expected to visit the Congress, plus a similar number of Argentine investors and technicians. According to the Congressional Organizing Committee, the country needs to move more firmly towards policies that support renewable products such as the use of sugar cane biomass and decrease the use of hydrocarbons.