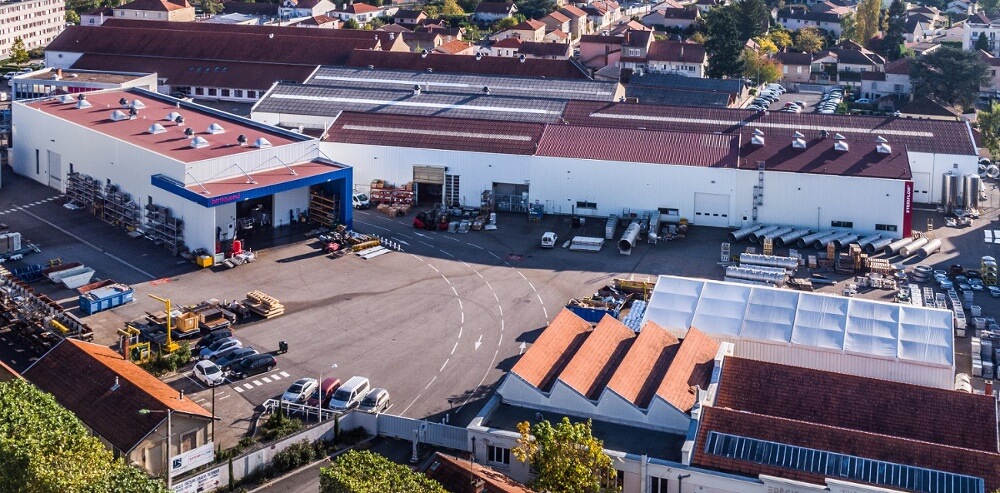 Company location
Barriquand Technologies Thermiques offers an industry at the forefront of technology in the heart of the Rhone-Alpes region. Our company owns two large industrial sites and its head office is located in Roanne, 100 km west of Lyon.
Company location and industrial sites
The Roanne site includes BARRIQUAND ECHANGEURS, it covers about 25,000 m² and is shared with Stériflow Thermal Processing.
The Saint Priest site (near Lyon) is occupied by ASET, specialized in shell and tubes heat exchangers, and covers about 20,000 m².
The highly qualified staff working at BARRIQUAND TECHNOLOGIES THERMIQUES cover sales, R&D, design studies, purchasing and administration, production and ancillary services.Constant investments ensure that the company can dispose of cutting-edge technology.
• Solidworks 3D CAD
• Plasma cutting center
• 2500 t hydraulic press
• CNC controlled multispot resistance welding machines
• Automatic TIG welding benches with seam tracking
• Wide-capacity boring machine
• Pickling-passivation facility
• High-capacity painting
• In house NDT capacities
These facilities enable us to control the entire process and ensure the highest level of quality and shortest lead times.